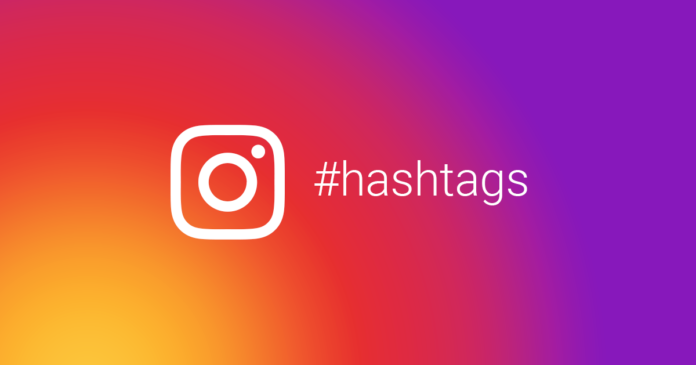 Hashtags are an integral part of Instagram usage and experience. This guide is meant to show you everything you need to know about hashtags. This guide is suitable for both newbies and advanced Instagrammers.
Before we continue, you have to understand what hashtags are and how they work. A hashtag is like a label on posts. It is a combination of spaced letters and numbers with the # sign at the front. It lets people find themed posts easily.If you don't use hashtags, the probability of people seeing your posts is very low.
Hashtags Help people navigate and find specific topics that are of interest to them.Accounts that use hashtags correctly get higher rates of engagement than other accounts. Engagement is one of the gears of social media, and more engagements translate to a larger audience and more sales or value to your brand.
This guide covers all the major topics when it comes to Instagram hashtags and tips on how to use hashtags effectively.
How to use hashtags
Hashtags are usually put in a post, but they can also be placed in stories.Use the optimum amount of hashtags to increase the efficiency of the hashtags. Too many tags in a post will negatively impact your level of engagement.
You can include hashtags in captions if they fit in seamlessly to the context. You can also put them at the end of the caption, or put them in the first comment.
Finding the best hashtags
There are nine types of hashtags on Instagram and millions of hashtags to choose from. How do you then select the ones to use?
Firstly define your niche. After that, do some research; find out the hashtags used by people in your niche and your target audience.You can start by checking your competitors and take note of the hashtags they use.A tool that can help you research is a hashtag generator, and it will make your keyword and gives you a list of related hashtags.
Find the influencers of your niche, and see what hashtags they are using, and replicate that on your account. You can find related hashtags by typing a hashtag in the search bar, Instagram will show you a list of the relevant tag when you click on the "tags" dropdown menu or you can find instagram hashtags by checking this site hashtagsforlikes.
You should create your branded hashtag that is unique to your brand. Make sure it's not complicated and it's easy to remember. If your hashtag is branded, try to make people follow the hashtags. You can invite your followers to follow your hashtags with different types of incentives.
Optimizing your hashtags
These are tips on how to optimize your Instagram hashtags.
The most important tool here is Instagram's analytics. It gives you insights into how your posts perform. You can see how many profile visits you have as a result of your hashtags.
Put hashtags in the first comment of your post. Put hashtags in your stories, too, as it makes your content discoverable to a new audience. The maximum number of hashtags you can put in your stories is ten, so choose the relevant ones.
Start a contest with a hashtag or a challenge. It is a great way to make your branded hashtags popular.
Instagram hashtag rules
If you have a private account, your posts won't show when people search for the hashtags. You can't add hashtags to other people's posts. Instagram allows just 30 hashtags in regular posts and ten in stories.You can't include special characters in your hashtags, but numbers are allowed.
The Instagram algorithm will block posts with hashtags that look like spam, so always use relevant hashtags, and don't include too many.if you can't find relative hashtags for your post you can generate yourself through a hashtag generating tool. Avoid hashtags like #follow4likes etc. Instagram algorithms will block such posts.
Never use banned hashtags on Instagram. Instagram has disabled them for violating community rules and, as such, will not drive any engagements. If you use prohibited hashtags repeatedly, you will be flagged for spamming and may get shadowbanned.
Conclusion
Follow the Instagram community rules, and check out the Instagram tips on how to get discovered. Always organize your hashtags, create a list of the hashtags you use and the ones you want to use at a future date. Keep a record of the high performing hashtags and those that don't do so well.